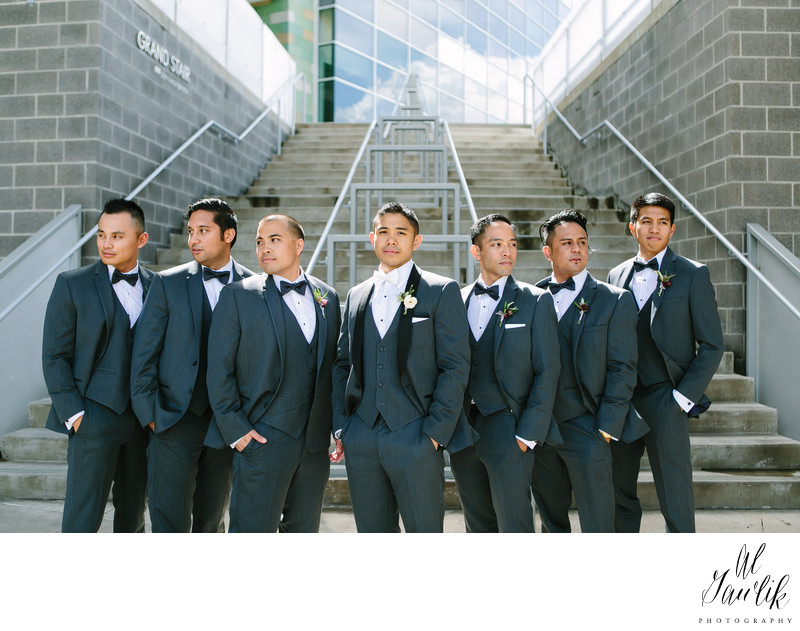 A SMOOTH FLOW TO YOUR SPECIAL DAY.
Memorable weddings don't just happen. They take a bit of organization. To ensure a smooth flow of beautifully captured memories of your day, a timeline of wedding events will help guide your planning.
GETTING READY: THE BRIDE & GROOM
1.5 to 2.0 hours
Plan for some additional time for photos at the salon, and if you're planning a "first look".
THE WEDDING CEREMONY
15 minutes to 1.5 hours
The length of your ceremony may vary widely. Afterward, allow more time for formal portraits (if planned) to allow your guests to leave the church or venue.
FORMAL GROUP & FAMILY PORTRAITS
30 minutes to 1.0 hour
Formal portrait timing can vary widely depending on group size and family/group combinations.
WEDDING PARTY & THE NEWLYWEDS
1.0 to 1.5 hours
Timing can depend largely on the venue, size of the bridal party and variety of poses.
YOUR RECEPTION
2.0 to 6.0 hours
Your first dance, cutting the cake, dancing guests, friends and family sharing your joy.
Remember. Your wedding day is unique, and planning together ensures you don't miss a minute of this special time in your lives.
Copyright © 2018. Theft or duplication of this actively monitored content is strictly prohibited and aggressively pursued.Austin Photographer AL Gawlik, 181 Rodgers Ravine Cove, Driftwood, TX 78619 - (512) 547-7050 - info@algawlikphotography.com - Privacy Policy - Terms of Use